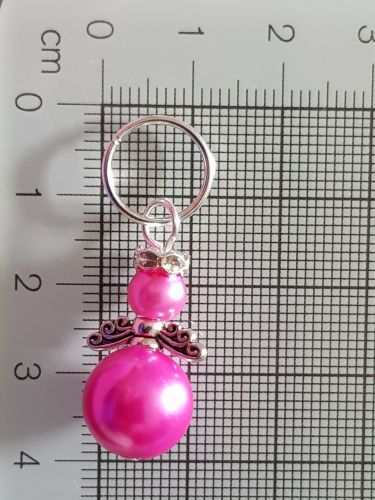 Stitch Markers for Knitting and Crochet (Princess Grace)
Stitch Marker - Grace
Princess Grace is made up with pink synthetic/plastic and faux pearl beads, tibetan silver wings, silver coloured findings and silver coloured and glass crown.
Stitch markers are perfect to use whilst following patterns - a stitch marker will enable you to mark a specific place in a row or can be used to mark the end of a row if using a circular needle.
Size: See image
TIP: Whatever the ring size is, don't forget to deduct half a millimeter of this to counteract the size of the stitch marker attachment inside the hole.
Other: Drop us an email or call us if you would like this design with a different ring size(s)